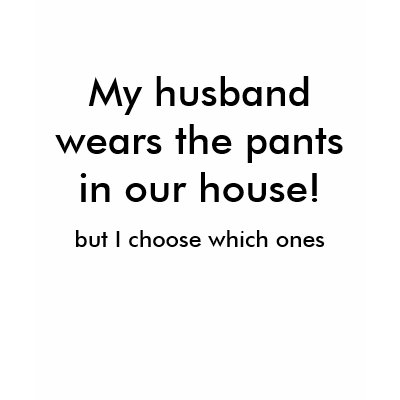 "But what about Ephesians 5, where it says "Wives, submit to your own husbands...," said the visitor to the young adults group where I worship, after I told him that Lindsay and I strive for egalitarian marriage, characterized by mutual submission. It's an extremely common question, and one that surprising numbers of young people believe indicates God's eternal intention for a household hierarchy. If that's you, or if you've ever met someone like that, read on.
Over the next few blogs, I'm going to take a look at some of the 'household codes' and attempt to unearth Paul's (and God's) fundamental intention behind these - and as you can probably guess, its not to establish household hierarchy. We start with Ephesians 5 (+6), the most direct and expanded household code. Some translations begin at 5:22, but as we will see, understanding the heart of this code requires identifying that the overarching header for this teaching is 5:15. I've structured the passage in outline form so this is apparent:
I.
15
Be very careful, then, how you live—not as unwise but as wise,
16
making the most of every opportunity, because the days are evil.
17
Therefore do not be foolish, but understand what the Lord's will is.
18
Do not get drunk on wine...

21

Submit to one another out of reverence for Christ.
22 Wives, submit yourselves to your own husbands as you do to the Lord...
25 Husbands, love your wives, just as Christ loved the church and gave himself up...
1

Children, obey your parents in the Lord, for this is right...

4 Fathers, do not exasperate your children...
5 Slaves, obey your earthly masters...
9 And masters, treat your slaves in the same way...
Structuring the literature in outline form highlights two realities. The second, I'll have to save for
another post
, but the first is the most important: this entire teaching is about "
making the most of every opportunity
" (5:15).
Paul uses this same language in Colossians, but is clearer there that what he intends: "
Be wise in the way you act toward outsiders; make the most of every opportunity
." [Col. 4:5]
The purpose of Paul's household codes is that Christians would order their home lives in a way that "made the most of the opportunity" to show outsiders what the gospel is all about, namely that it is about humble and sacrificial love
(not exertion of power or authority).
Paul's intention is clearly that we live in a way that makes the gospel
attractive
to the world around us. And he goes on to flesh out what this would look like
in the 1st century Mediterranean world
, by offering the Ephesians a modified version of household codes they would have been familiar with.
(The modifications he made would have struck readers as a shocking move toward leveling the hierarchies between husbands and wives, fathers and children and masters and slaves.)
This missional heartbeat shines through every time Scripture includes a household code.
Here
are few examples. I have demonstrated this in the other posts in this series (below). My purpose is that we would ask ourselves:
What would it look like if we were driven by a similar missional heartbeat, rather than a legalistic interpretative approach? How would we order our home life relationships if our overarching purpose was to demonstrate the humble love of Jesus to 'outsiders
.'
Trust me, at least where I live the answer is not hierarchical marriage.
Other Posts in this series:
Good Looking Gospel:

The Missional Heartbeat of the Household Codes
Submit to Authority:
The Biblical Agenda (and Ours)
Should Wives Submit?